Here at The Alpine Clinic we have highly qualified therapists to give you the best possible care during your time with us.
Steve Alberini - MS, PT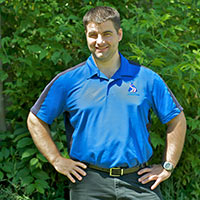 Stephen is a Littleton local and has been an employee of Alpine Clinic for the past 10 years. Stephen has 14 years of experience as a Physical Therapist. He specializes in orthopedic injury, post-surgical and sports related injury rehabilitation. He also has experience evaluating and training members of the US Olympic Ski Jumping team. Stephen is trained and well versed in many treatment modalities such as dry needling, cupping, manual trigger point work a myofascial release, all of which are crucial in reducing pain, improving strength, ROM and functional mobility. Areas of interest also include running gait analysis and prescription. Personal areas of interest include anything involving his two children, competitive long distance running, and competitive Strongman.
Carol Emerson, PT Director of Alpine Physical Therapy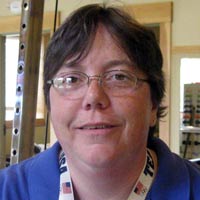 Carol grew up in Newbury, Vermont and graduated from the University of Vermont in 1995 with a BS in PT. Carol brings experience from many rehab settings, including school based physical therapy. She joined the Alpine Clinic team full time in June 2013. In July 2016, she was appointed Director of Physical Therapy. Carol brings more than 21 years of clinical experience to the Alpine Clinic Physical Therapy team.
Kathleen Perry Hall, PT, CLT-LANA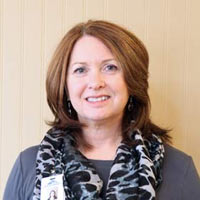 Kathy graduated from the University of Vermont with a BS in PT. She holds advanced certifications in Level 1 Dry Needling, industrial rehabilitation, Instrument assisted soft tissue mobilization, and complete decongestive therapy (CL T). She is nationally certified with the Lymphedema association of North America (LANA). She will complete RYT-200 yoga teacher training in March 2019 and is Reiki I and II certified. Her background has been in many areas of PT but primarily in Orthopedics where her treatment focus has been on neuromuscular reeducation, soft tissue work, and functional movement pattern dysfunction. She has a sports history background as a runner, field hockey player, and a competitive power lifter. She enjoys Yoga, Nordic skiing, hiking, and walking.
Johanna Falkenham, PTA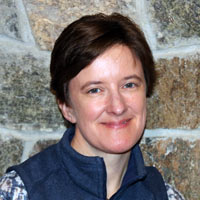 Jo graduated from SUNY Canton at the top of her class in 2018, successfully completing a career change with a PTA A.A.S. degree after nearly 20 years as a chemical and process engineer. She has additional training in geriatrics and sociological issues of women and ageing. She is an RYT 200, teaches Nordic skiing, and is pursuing her professional ski instructor's certification. She also enjoys cycling, hiking and paddling with her husband and dogs.
Myles Morneault, PT, DPT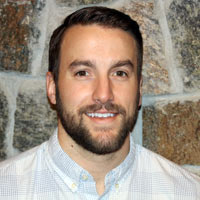 Originally from Northern Maine, Myles graduated from Franklin Pierce University in 2009 with a degree in Biology. He then continued his education receiving his Doctorate in Physical Therapy from the University of New England in 2012. Myles joined the Alpine Clinic team in July 2018. Myles brings experience from many different rehab settings but his passion is in outpatient orthopedics. He looks forward to serve the North Country and getting people to move and feel better.